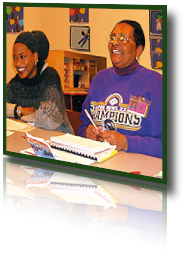 The work of the Nova Institute has always been two-fold, focusing on the education of both teachers and parents.
Knowing the essential role that parents play in the social and educational success of their children, Nova has made its parenting work a top priority.
Through conferences, workshops, and publications, the Institute has endeavored to offer parents a network of support and guidance.