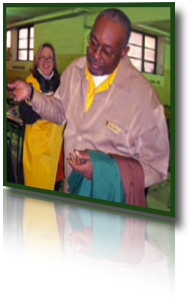 The Enlivened Literacy Project
The Nova Institute worked in collaboration with the Safe and Sound Organization and the Network for Enlivening Academics to design and implement a language enrichment program for under-served children in the City of Baltimore.
The Enlivened Literacy Project, began in six after-school centers in the fall of 2002, and employed a storytelling-based curriculum with folk tales from around the world and a full complement of related art, drama, and language arts activities for children in kindergarten through grade three.
This program was designed to create effective and enjoyable ways for children to receive an enriched language-arts instructional program in an after-school setting.